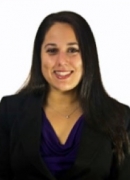 Rebecca Morgenstern P.E.
Registered Fire Protection Engineer, Koffel Compliance
Rebecca is a registered engineer with Koffel Compliance, applying more than 10 years of fire protection engineering experience to solve problems for clients all over the country. She is knowledgeable in the application of government and national fire protection and life safety standards to existing and new facilities. Rebecca predominantly works in the Health Care Industry, where she assists facility owners, managers, architects and design professionals with compliance with NFPA and ICC codes.